"Here Comes The Sun" is the 2021 theme.  
This should be a very fun parade with a lot of variety!
The Town & Country Days Parade is still one of the biggest draws for our festival and the streets are lined with people every year!  Bill Kittinger organizes the parade each year and our local businesses have a very healthy competition with their floats for winning the "big" prize.  The parade begins at 1:00pm on Saturday, September 18th, this year.  Candy is abundant and kids of all ages bring their bags to load up.  After all, who doesn't love a good parade?  Be sure to stick around Saturday night to catch Asleep at the Wheel with special guest Jason Eady on the main stage!
Scroll below to register
T&C Giant Parade - Sat. Sept 18th - 1pm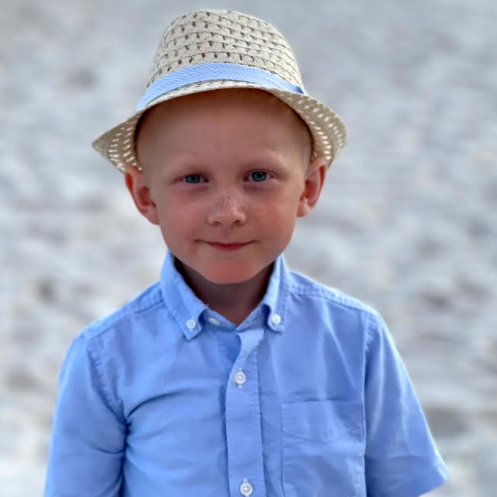 2021 T&C DAYS GRAND MARSHALL
Graham Hosman
Graham Hosman is a 5-year-old resident of Eldorado. He was diagnosed with Ewing sarcoma of the skull in December 2020. He underwent seven months of chemotherapy and six consecutive weeks of radiation. Scans done in July 2021 showed that the cancer is gone. Graham's family gives God all the glory for his healing and would like to thank the community for their continued prayers and the support and encouragement that they received throughout his treatment. 
Parade Line Up is at 11:30am
at the new Clearwave building on Fourth Street near the Colonial Terrace Funeral Home.

2021 Theme:  "Here Comes The Sun"

**All horses need to have a diaper**

All parade entries will be judged during the parade from the stage. 
Plaques will be presented at the stage immediately following the parade.  

Trophies are given in each of the following categories:
antique units
band or marching units
church or youth groups
equestrian units (all horses must have diaper)
in-town civic
school group or club
out-of-town civic
in-town business
out-of-town business
Grand Prize Winner

We look forward to your entry and participation in this year's parade.  
 
Click HERE for the registration form or simply fill out the form below
forms due by September 11th via mail or email.

Bill Kittinger, Parade Chairman
3305 Cottonwood Rd
Eldorado, IL  62930
Please visit our Emerald sponsors: